If you're looking for a breathtaking vacation destination, look no further than Santorini, Greece. This idyllic island is home to stunning cliffs, crystal-clear waters, and whitewashed villages that will take your breath away. Here are the best things to do in Santorini – don't miss out on these incredible experiences!
Visit the villages of Fira, Oia, and Imerovigli
These charming villages offer stunning views of the caldera and the Aegean Sea. Be sure to wander through the narrow streets and admire the whitewashed houses with blue domes.
Watch the sunset from Oia
You haven't truly experienced Santorini until you've watched the sunset over the caldera. Arrive early to grab a seat at one of the many bars and cafes and enjoy a glass of wine while you wait for this unforgettable experience to begin!
Explore Akrotiri archaeological site
This ancient Minoan city was buried in volcanic ash thousands of years ago, but it is still remarkably intact today. Wander through three-story houses that have paintings on their walls, walkways with drainage systems, and other incredible ruins dating back more than 3500 years.
Visit the Red Beach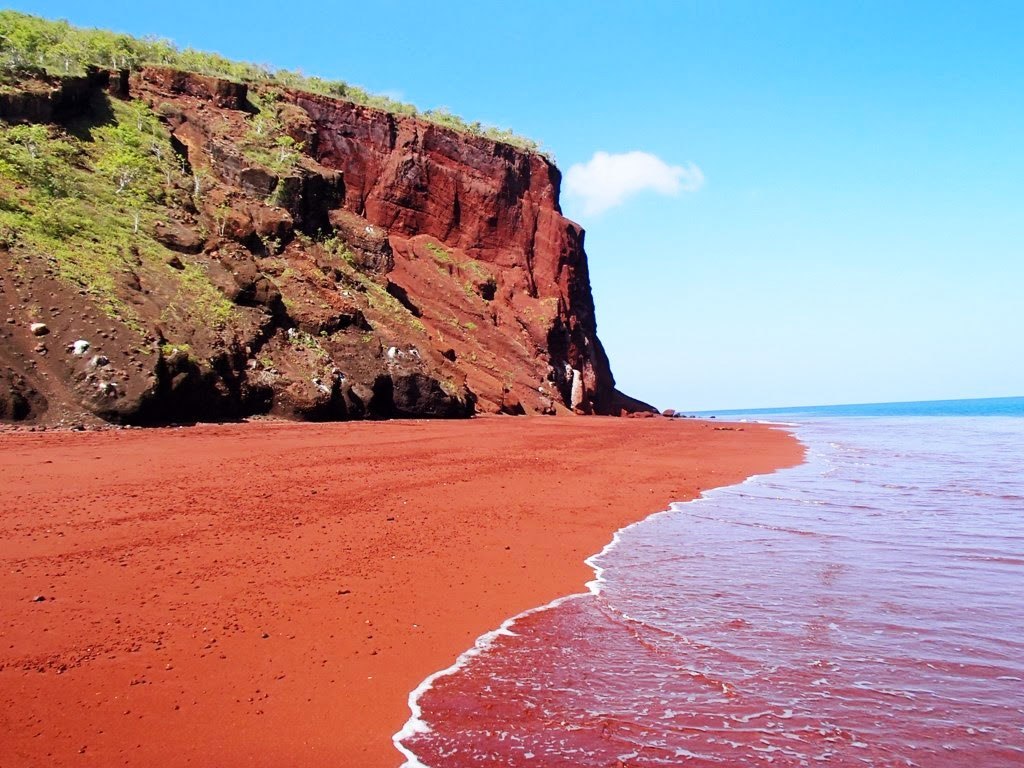 This beautiful beach gets its name from the red volcanic rock that surrounds it. It is not easy to get here as there are steep steps down (and back up), but it is well worth it! Be sure to bring your own umbrella because umbrellas can only be rented at nearby hotels. You will also need water shoes since it's rough on bare feet. If you don't have any, renting them will cost around €15/day which includes snorkel equipment too!
Swim in the Caldera
The caldera is a volcanic crater that was formed after the eruption of Santorini's largest volcano. It is now home to crystal-clear water and incredible views. There are several places where you can swim, but be careful as the currents can be quite strong.
Snorkel or dive in the Aegean Sea
The water in the Aegean Sea is some of the clearest in the world, making it perfect for snorkeling and diving. There are several spots where you can explore different reefs and see fish, turtles, and other marine life up close.
Visit a winery
There are many wineries in Santorini, and many of them offer tastings and tours. Be sure to ask about the history of wine production on the island – it's fascinating!
Walk along Kamari Beach
This black sand beach is a great place to relax and enjoy the incredible views. It's also a great spot for swimming, sunbathing, and snorkeling. There are plenty of restaurants and bars in the area if you want to grab a bite or drink.
Take a cruise around the island
This is a great way to see the caldera and its villages from a different perspective. You can also visit the hot springs, Thirassia island, and go swimming in the crystal-clear waters of the Aegean Sea.
Explore Amoudi Bay
This small fishing village is located at the bottom of Oia's cliffs – it only takes about 45 minutes to walk down or you can take a donkey! It has several restaurants that serve fresh seafood caught by local fishermen.
Visit Skaros Rock, or Imerovigli's castle
This is a great place to hike and enjoy the views of the caldera and villages below. You can also stop by some traditional Cycladic houses that have been converted into restaurants where you can get dinner with an amazing view!
There are so many incredible things to do in Santorini – these are just a few of our favorites! If you're looking for an unforgettable vacation, this is definitely the place to go. So what are you waiting for? Book your trip today!